Take Control of Your Gut and Your Mind in a Transformational 90 Days~!!
Introducing the Living a Courageous Life Gut-Mind Reboot
February 5th- May 7th

When was the last time your digestion worked really well?

When was the last time your mind felt at peace and at ease?

When was the last time you took really good care of yourself?
When was the last time you slowed down enough to really breath and be present?
When was the last time you felt amazing and had great energy?
When was the last time you felt like you fed your body just the very foods that made it feel amazing??
I know for many of you the answers to these questions probably don't make you feel too good. The good news is I'm here to help you change these answers in just 90 days!
My name is Melinda Baxter and I am a Certified Holistic Health Coach, Master Life Coach and Functional Diagnostic Nutrition Practitioner as well as being a CYT and LMT. I take living a healthy life and helping others live healthy lives to heart. It is my passion and purpose! My approach goes well beyond diet because unless you look at the whole picture of your life, you will return to the same patterns that brought you to a place of dis-ease. I have recovered from ill health in the recent years and know what it's like to feel poorly and just want relief.
Pathways to Health is here to help you uncover the hidden stressors in your life/diet that my be causing excess weight and belly troubles, and help you improve your mindset too, which is the key to truly claiming and living the life of your dreams!!
The commitment is always to you as an

individual, unique being

. No cookie cutter plans here!
You will discover the right combination of foods for your body either through my incredibly popular and effective whole foods cleanse or a more targeted dietary approach. This will be decided based on your intake form. This approach does not entail feeling deprived or hungry but thriving on wonderful, tasty foods yet giving the body a rest and reset. This elimination style diet is a great way to reset and uncover food sensitivities if you have any. It's also a fabulous jump start for
weight loss and gut healing
among other benefits. (See my Winter Cleanse page for more information on that option.)
We will employ powerful techniques together to

release subconscious beliefs and blocks and release old stories

that are not serving your vision or highest good. I will be leading through exercises to help you uncover limiting beliefs and then rescript them so they serve you versus undermine you. You will be amazed at how quickly this process will

shift your energy and attitude

. I will also be having you do powerful exercises on your own to support your inward journey. We can't heal the physical symptoms without doing the existential work too. There will also be specific exercises to support the gut-brain connection which is essential for truly healing many gut illnesses.
You will feel less stress and far more peace.
You will be more resilient.
You will have a connection to your authentic self and feel aligned in your truth.
Your gut will feel calmer and you will know the foods that trigger you and how to manage them.
You will sleep better and have more energy.
You will feel confident in choosing foods that nourish you.
You will be free of limiting stories that keep you small and scared.
You will learn to perservere through difficult work that ultimately gives you great results and deep and true confidence and inspiration.
You will develop the courage to create the life you want.
Your relationships will feel more connected and rich.
Sounds pretty great right? I have pages and pages of testimonials from the people who have worked with me over the past 7.5 years.
Here is what one participant had to say about her experience:
"This program is a fantastic way to take control of your health and build strong, positive habits for your healthy future. I loved going through the cleanse process and releasing myself from some unhealthy eating habits. I enjoyed the small group setting and felt very comfortable and supported through the process."
- Jenny Ribota, Bath, ME


If you are ready to jump in please click the Buy Now button and pay for the first month to reserve your spot!
There will be many other exercises and resources I will use to help get you on the path towards your vision for your health and life. We will be reading and working from Tara Brach's book Radical Acceptance.

The schedule will be as follows:
Month 1, February 5th-March 5th
Dive into the cleanse after a 4 day prep period.
Create goals and a vision for months 1,2 and 3
Do the subconscious release technique
Option to be given a partner for support and work between sessions
Receive your packet of handouts on food and lifestyle via email and get H.W.
Introduce specific supplements
Circle of Life exercise
Limiting belief work
Option to add in testing for hormones and gut


Month 2, March 5th- April 5th

Check in on how the cleanse is going
Story rewrite
Introduce Buteyko Breathing


Individual coaching


HW check in
New supplements/exercises


Receive the week's handouts via email and get H.W.






Month 3, April 5th- May 12th





Check in about the cleanse and what you're discovering
Do 2 week Transition off of the cleanse to discover food sensitivities

Individual coaching
HW check in

Shame/Grief talk
Yogic breathing
Introduce new exercises/supplements
Receive the week's handouts via email and get H.W.

Assess where each of you are with regard to your goals/vision for the program and heading forward- individual coaching here as time allows
Natural digestive stimulation
Receive final handouts and H.W.
Other participants shared: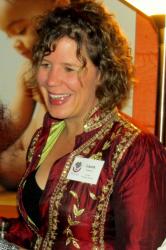 I'm so grateful that I did this cleanse with Melinda! I was introduced to the cleanse from a friend who raved about her experience with it. I called Melinda to ask lots of questions and get a feel of her and her style. It all felt like a fit, with the exception that I saw things like spinach and kale were in smoothie recipes – which sounded horrid to me! But, I didn't let my reservations override my wish to feel healthy, steadier, and leaner. I was a little shocked, and totally delighted to make my first and then dozens more smoothies with heaps of spinach, and delicious berries or cocoa! The eating plan allowed for lots of options and I would cook larger amounts of each recipe to make them last for several meals. I really appreciated the structure of having daily buddy calls, I know I do best in small and supportive groups. The readings, and practices were also useful. The end result was that I stayed on the cleanse for 21 days! Once I got going, it wasn't all that hard to stick with. And my results are that I am six pounds leaner, my energy is steadier, my digestion is happy and I feel confident in my body. So, so happy! -Laura Peterson, Portland,OR
Thank you, Melinda, for an amazing experience. Having your grounded, inspiring leadership and the backing of the group made it possible to meet my goals for the 30 day challenge. I take away the reminder that food is a gift I give myself, and that the work I do for my family and my community gets better when I take care of myself - physically, emotionally and spiritually. Compassionate accountability, tons of support around the cleanse, along with fun and interesting activities made this a truly transformative month.
- Kathryn Gardner, Maine



You can join in here!
To decide if coaching is right for you, I invite you to schedule a free initial consultation with me.
During this session, we will discuss your health and lifestyle to determine how I can best support you in achieving your goals.